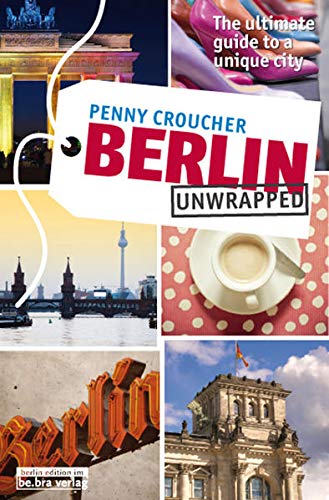 Berlin Unwrapped
Penny Croucher
Category: Leisure: Travel
ISBN: 3-81480190-3 EAN: 978-3-81480190-2 Format: Paperback Pages: 223 Publisher: Berlin edition Year: 2012 Quantity in Stock: 23
Cover price: £11.37 Sale Price:

£3.99
Berlin is a city that conjures strong images: Nazi rallies, bombed-out buildings, Soviet tanks, the Wall, May Day riots, and the capital of reunited Germany, famed for its hedonistic nightlife. It has risen and reinvented itself innumerable times from chaos and apparent ruin. Berlin Unwrapped captures the unique essence of Berlin. In it you will discover the most authentic local haunts, the facts behind the historic façades and the best in culture and entertainment. There are special chapters on Jewish Berlin, Hitler's Berlin, Divided Berlin and the Berlin Wall, as well as useful information on how to get around and what to do when you get there - morning, noon and night.
Ask a question about this book: