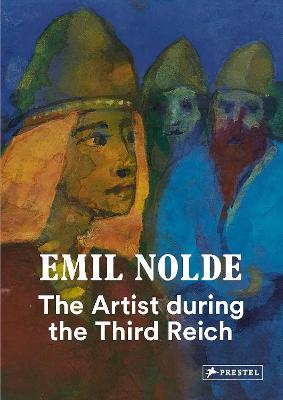 Emil Nolde
Bernhard Fulda
Category: Art & Media: Art, Photography & Fashion
ISBN: 3-79135894-4 EAN: 978-3-79135894-9 Format: Hardcover Pages: 320 Publisher: Prestel Year: 2019 Quantity in Stock: 202
Cover price: £45 Sale Price:

£14.95
This trenchant reconsideration of artist Emil Nolde's life and work deconstructs the myths that have surrounded Nolde's legacy until today. Emil Nolde created some of the most powerful works of the Expressionist movement. Despite the fact that his art was represented more prominently than anyone else's in the infamous exhibition Degenerate Art, he continued to be an ardent sympathizer of the Nazi regime and an admirer of Adolf Hitler. This book provides a comprehensive introduction to Nolde's ambiguous position during the Third Reich. In addition, the book takes a fresh look at Nolde's artistic production during the Nazi period, featuring numerous works which have not yet been published or publicly displayed. Eight illustrated essays draw on a wealth of unpublished letters and documents from the artist's estate that offer new insights into Nolde's artistic practices, his political beliefs, and his anti-Semitism, deconstructing the myths that have surrounded Nolde's legacy until today.
Ask a question about this book: