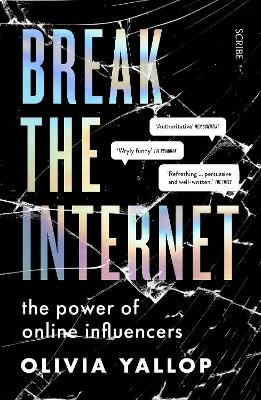 Break the Internet
Olivia Yallop
Category: Sciences: Computing & Tech
ISBN: 1-912854-17-1 EAN: 978-1-912854-17-2 Format: Paperback Pages: 280 Publisher: Scribe Year: 2022 Quantity in Stock: 179
Cover price: £9.99 Sale Price:

£3.99
In the attention economy, online influencers are an emerging class of power-brokers. How can you harness their potential? Break the Internettakes a deep dive into the influencer industry, tracing its evolution from blogging and legacy social media such as Tumblr to today's world in which YouTube, Instagram, and TikTok dominate. Digital strategist Olivia Yallop goes undercover amongst content creators to understand how online personas are built, uncovering what it is really like to live a branded life and trade in a 'social stock market'. The result is an insider account of a trend which is set to dominate our future -- experts estimate that the economy of influence will be valued at $24bn globally by 2025.
Ask a question about this book: