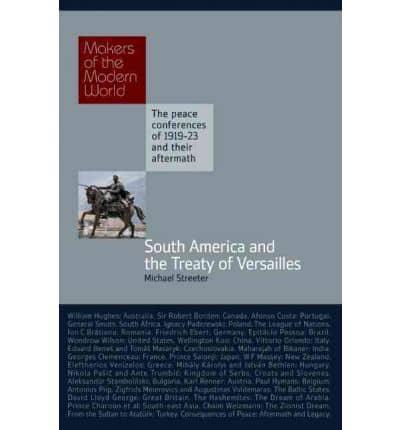 Makers of Modern World Subscription: South America
Michael Streeter
Category: Humanities: History
ISBN: 1-906598-24-X EAN: 978-1-906598-24-2 Format: Hardback Pages: 221 Publisher: Haus Pub Year: 2010 Quantity in Stock: 76
Cover price: £12.99 Sale Price:

£4.99
While Portuguese-speaking Brazil declared war on Germany, in the First World War, the rest of South America held back. In the end no other South American nation joined the fighting. But four - Bolivia, Equador, Peru and Uruguay - did break off diplomatic relations with Germany in 1917, in sympathy with US policy and with the Allies in Europe. Their reward was a place at the Paris Peace Conference table and for the first time a chance to play a role on the world stage rather than just in their own backyard.
Ask a question about this book: