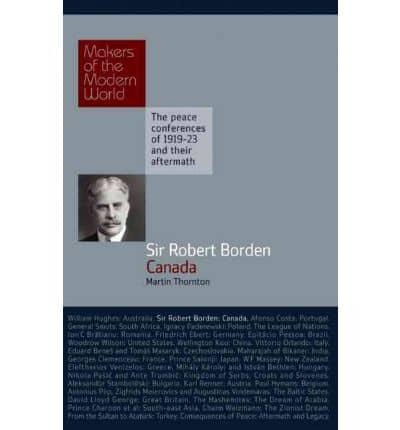 Sir Robert Borden Makers of Modern World Subscription
Martin Thornton
Category: Humanities: History
ISBN: 1-905791-84-4 EAN: 978-1-905791-84-2 Pages: 189 Publisher: Haus Pub. Year: 2011 Quantity in Stock: 10
Cover price: £12.99 Sale Price:

£4.99
While President Woodrow Wilson of the United States was "other-worldly" at Versailles, Sir Robert Borden, Plenipotentiary of Canada, did not lose sight of his country's interests. Borden's work began the drive towards a constitutional recognition of Canada's international position, culminating in the creation of the British Commonwealth of Nations in 1931.
Ask a question about this book: