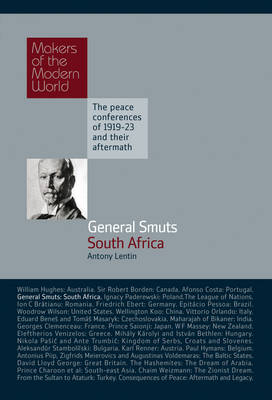 General Smuts : Makers of Modern World Subscription
Antony Lentin
Category: Humanities: History
ISBN: 1-905791-82-8 EAN: 978-1-905791-82-8 Pages: 240 Publisher: Haus Pub. Year: 2010 Quantity in Stock: 112
Cover price: £12.99 Sale Price:

£4.99
Jan Smuts was one of the key figures behind the creation of the League of Nations; Wilson was inspired by his ideas, including the mandates scheme. He pleaded for a magnanimous peace, warning that the treaty of Versailles would lead to another war.
Ask a question about this book: