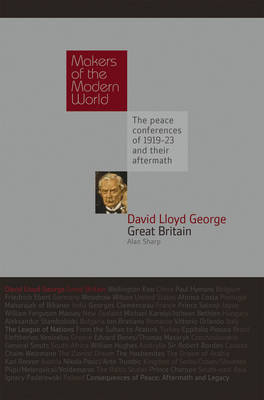 David Lloyd George - Makers of Modern World Subscription
Alan Sharp
Category: Humanities: History
ISBN: 1-905791-61-5 EAN: 978-1-905791-61-3 Pages: 275 Publisher: Haus Pub. Year: 2009 Quantity in Stock: 122
Cover price: £12.99 Sale Price:

£4.99
David Lloyd George's six months in Paris in 1919, pitting his wits against Woodrow Wilson, Georges Clemenceau, and others, were among the most enjoyable but exhausting of his life. This study investigates the extent to which Lloyd George succeeded in his aims and evaluates the immediate and longer-term results of his negotiations for Britain.
Ask a question about this book: