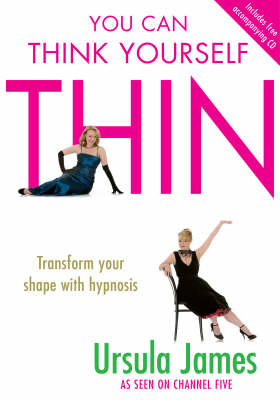 You can think yourself thin
James, U
Category: Leisure: Health & Beauty
ISBN: 1-84605-198-3 EAN: 978-1-84605-198-2 Format: pb Pages: 288 Publisher: Century Year: 2008 Quantity in Stock: 172
Cover price: £9.99 Sale Price:

£2.99
Are there "thin" clothes in your wardrobe you'd like to wear if only that extra weight would shift? It isn't simply a matter of diet and exercise contends hypnotherapy practitioner Ursula James. Her book and accompanying CD confront the underlying problems.
Ask a question about this book: