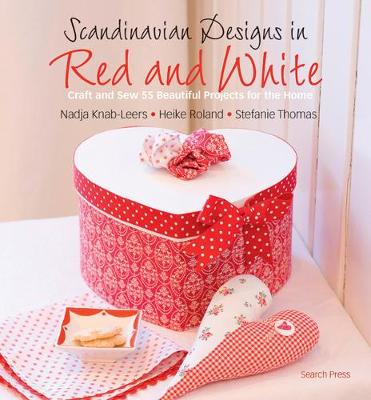 Scandinavian Designs in Red White
Nadja Knab-Leers
Category: Leisure: Crafts & Hobbies
ISBN: 1-84448-748-2 EAN: 978-1-84448-748-6 Format: Paperback Pages: 95 Publisher: Search Press(UK) Year: 2011 Quantity in Stock: 212
Cover price: £9.99 Sale Price:

£3.99
Red and white is a hugely popular color combination that is well-suited to the fresh, contemporary, Scandinavian-inspired designs in this book. There are easy-to-follow instructions and templates for 55 gorgeous items for the home, including pretty painted flowerpots for the garden; a patchwork tablecloth, aprons, and napkins for the kitchen; hanging garlands, pennants, and table decorations for the living and dining rooms; and beautiful gift ideas for family and friends that include greeting cards, gift tags, and a pretty, heart-shaped box. The gorgeous photographs and simple, modern designs will make even beginners want to start sewing right away. With a useful section on the basic techniques needed for the projects and a handy fold-out sheet of full-size templates for the larger items, this book simply provides everything needed to add a touch of Scandinavian magic to any home.
Ask a question about this book: