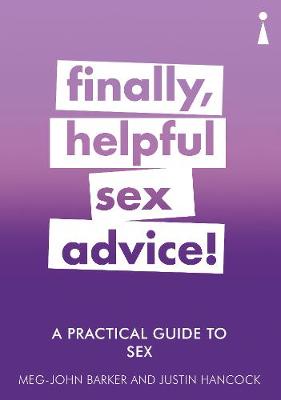 Practical Guide to Sex: Finally, Helpful Sex Advice!
Meg-John Barker, Justin Hancock
Category: Fiction: Adult
ISBN: 1-78578-387-4 EAN: 978-1-78578-387-6 Pages: 288 Publisher: icon Year: 2018 Quantity in Stock: 158
Cover price: £7.99 Sale Price:

£3.99
Not your typical sex advice guide... This friendly guide takes a radical approach: it puts your experience at the heart of the book, and invites you to explore what might be enjoyable to you. Written in an engaging and thoughtful style, it challenges the messages we receive about 'normal' sex; looks at how to understand and care for yourself; delves into ideas of pleasure for different bodies, ages and tastes; explores relationships; and tackles the tricky topics of communication and consent. So, throw out the rule book and learn to listen to your own desires.
Ask a question about this book: