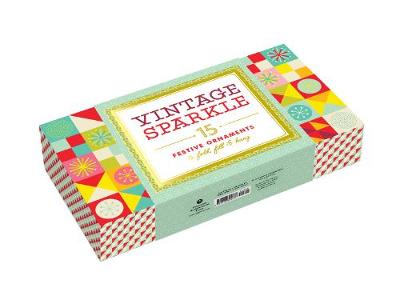 Vintage Sparkle
Princeton Architectural Press Staff
Category: Stationery: General
ISBN: 1-61689-433-4 EAN: 978-1-61689-433-7 Format: Box Pages: 12 Publisher: Princeton Architectural Editions Year: 2015 Quantity in Stock: 22
Cover price: £13.99 Sale Price:

£4.99
Decorate mantel, tree, tabletop, or even chandelier with these fifteen shimmering ornaments. Vintage Sparkle updates the handcrafted aesthetic of traditional paper holiday ornaments with bold colors, geometric patterns, and a flash of gold. Display them as year-round decorations, or fill these fold-up boxes with trinkets to create unique party favors. Packaged flat in a brilliant hinged keepsake box with gold string for hanging.
Ask a question about this book:
recently added stationery