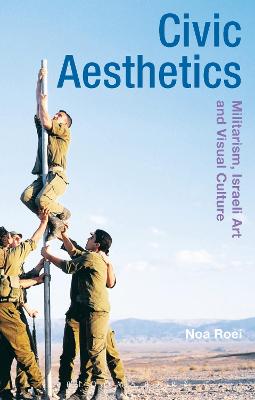 Civic Aesthetics
Noa Roei
Category: Humanities: Philosophy
ISBN: 1-4742-5315-6 EAN: 978-1-4742-5315-4 Format: Paperback Pages: 225 Publisher: Bloomsbury Year: 2017 Quantity in Stock: 19
Cover price: £25.99 Sale Price:

£6.99
Exploring the politics of the image in the context of Israeli militarized visual culture, Civic Aesthetics examines both the omnipresence of militarism in Israeli culture and society and the way in which this omnipresence is articulated, enhanced, and contested within local contemporary visual art. Looking at a range of contemporary artworks through the lens of "civilian militarism", Roei employs the theory of various fields, including memory studies, gender studies, landscape theory, and aesthetics, to explore the potential of visual art to communicate military excesses to its viewers. This study builds on the specific sociological concerns of the chosen cases to discuss the complexities of visuality, the visible and non-visible, arguing for art's capacity to expose the scopic regimes that construct their visibility. Images and artworks are often read either out of context, on purely aesthetic or art-historical ground, or as cultural artefacts whose aesthetics play a minor role in their significance. This book breaks with both traditions as it approaches all art, both high and popular art, as part of the surrounding visual culture in which it is created and presented. This approach allows a new theory of the image to come forth, where the relation between the political and the aesthetic is one of exchange, rather than exclusion.
Ask a question about this book: