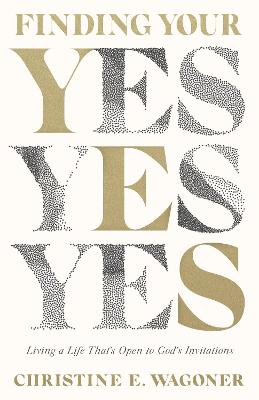 Finding Your Yes
Christine E. Wagoner
Category: Humanities: Religion
ISBN: 0-8308-4786-3 EAN: 978-0-8308-4786-0 Format: pb Pages: 160 Publisher: InterVarsity Press Year: 2021 Quantity in Stock: 20
Cover price: £13.99 Sale Price:

£6.99
Would you like to live into your yes? Christine Wagoner invites you to be attentive to the movements of the Spirit and engage with opportunities God gives you on your spiritual journey. Sharing about her own yes moments as well as those of others, Wagoner offers practical tools for living a life of openness to the invitations of God in our lives.
Ask a question about this book: