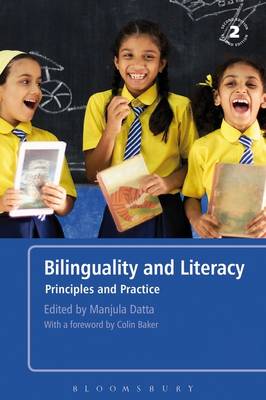 Bilinguality and literacy
Manjula Datta
Category: Humanities: Education
ISBN: 0-8264-9330-0 EAN: 978-0-8264-9330-9 Format: Paperback Pages: 235 Publisher: Continuum Year: 2011 Quantity in Stock: 15
Cover price: £23.99 Sale Price:

£4.99
The new edition of Bilinguality and Literacy argues that bilingual children's literacy learning in English is necessarily an intercultural process. Children's voices are strong in this revised, updated and expanded edition and looks closely at bilingual children's writing development in view of the Ofsted statement that 'fluent bilingual pupils struggle with writing (2003).' Bilinguality and Literacy will be of interest to undergraduate students of applied linguistics, teacher training courses, and academics researching multilingualism and literacy.
Ask a question about this book: