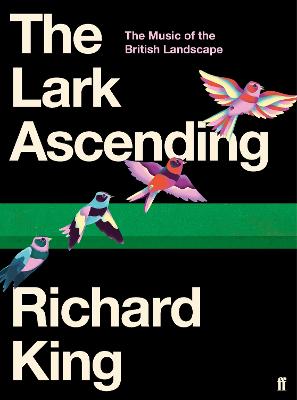 The Lark Ascending
Richard King
Category: Art & Media: Music
ISBN: 0-571-33879-8 EAN: 978-0-571-33879-5 Format: HB Pages: 346 Publisher: Faber Year: 2019 Quantity in Stock: 27
Cover price: £14.99 Sale Price:

£6.99
ROUGH TRADE AND CAUGHT BY THE RIVER BOOK OF THE MONTH The Lark Ascending, Ralph Vaughan Williams' 'pastoral romance for orchestra' was premiered on 14 June, 1921. Over the course of the twentieth century this piece of music, perhaps more than any other, worked its way into the collective consciousness to seemingly define a mythical concept of the English countryside: babbling brooks, skylarks, hayricks. But the birth and legacy of the composition are much more complex than this simplified pastoral vision suggests. The landscape we celebrate as unsullied and ripe with mystique is a living, working, and occasionally rancorous environment - not an unaffected idyll - that forged a nation's musical personality, and its dissenting traditions. On a chronological journey that takes him from postwar poets and artists to the late twentieth century and the free party scene which emerged from acid house and travelling communities, Richard King explores how Britain's history and identity has been shaped by the mysterious relationship between music and nature. From the far west of Wales to the Thames Estuary and the Suffolk shoreline, taking in Brian Eno, Kate Bush, Boards of Canada, Dylan Thomas, Gavin Bryars, Greenham Common and The Kinder Scout Mass Trespass, The Lark Ascending listens to the land and the music that emerged from it, to chart a new and surprising course through a familiar landscape.
Ask a question about this book: