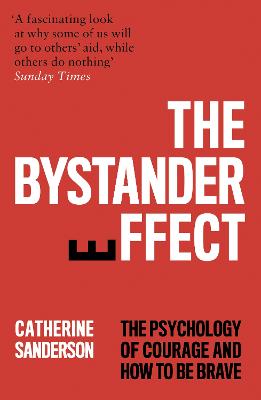 The Bystander Effect
Catherine Sanderson
Category: Sciences: Sociology & Psychology
ISBN: 0-00-836166-5 EAN: 978-0-00-836166-2 Format: Paperback Pages: 259 Publisher: William Collins Year: 2021 Quantity in Stock: 290
Cover price: £9.99 Sale Price:

£3.99
'Fantastic ... It explains the misperception of stacked odds and personal powerlessness that stops individuals challenging bad behaviour. Stunning. Humbling. Thought-provoking' Kathryn Mannix, author of With the End in Mind In the face of discrimination, bad behaviour, evil and abuse, why do good people so often do nothing?
Ask a question about this book: