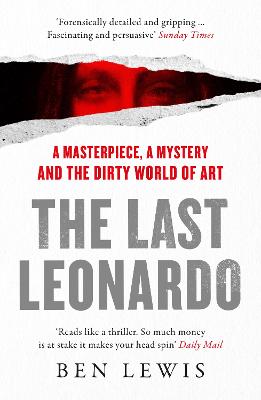 The Last Leonardo
Ben Lewis
Category: Art & Media: Art, Photography & Fashion
ISBN: 0-00-831344-X EAN: 978-0-00-831344-9 Format: Paperback Pages: 407 Publisher: William Collins Year: 2020 Quantity in Stock: 163
Cover price: £9.99 Sale Price:

£3.99
In 2017 the Salvator Mundi was sold at auction for $450m. But is it a real da Vinci? In a thrilling narrative built on formidable research, Ben Lewis tracks the extraordinary journey of a masterpiece lost and found, lied and fought over across the centuries.
Ask a question about this book: